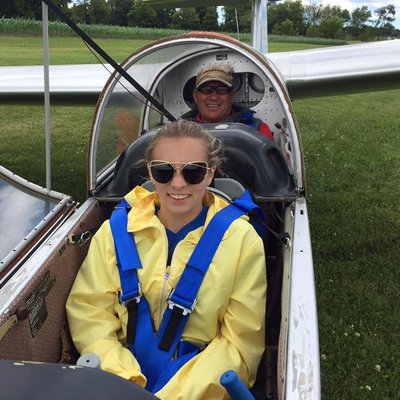 Sailplane Rides
Interested in learning more about soaring and experiencing a sailplane ride? Schedule a sailplane ride!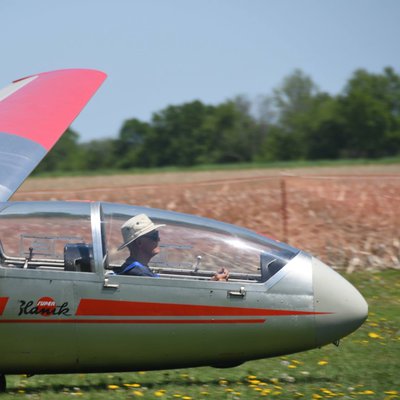 Our Aircraft
Club members have access to three aircraft. Here are the details. I do not have the details right now. But maybe Peter does.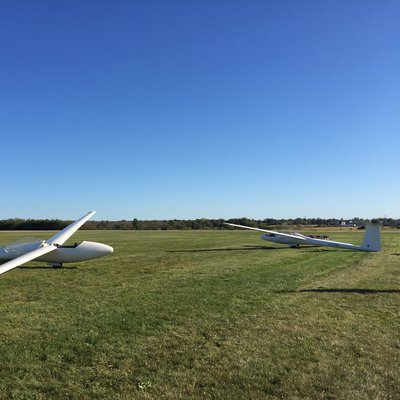 Contact Us
Reach out if you are interested in joining the club or booking a sailplane ride. We would love to hear from you!
About the Wisconsin Soaring Society
In 1997, a few good people got the Wisconsin Soaring Society off to a fast start with carefully crafted by-laws and almost 900 towing operations in one spectacular season.

Organizations change with time and the Wisconsin Soaring Society is no exception. Unlike so much bad news out there these days, good things are happening with the club. The club has been growing and evolving. The infusion of eager new people has helped the "old timers" re-tool so that both the experienced pilot and student pilot enjoy the freedom of soaring flight in a safe, congenial atmosphere. Club participation with introductory flights and selected charity events helped tie our soaring family together even more.

Affiliated with the Soaring Society of America, WSS enjoys low-cost group insurance and access to the special knowledge gathered from soaring experts around the world who know what real flying is about. To keep costs low and qualify for the insurance break we enjoy, the club works at running a safe operation with good, reliable equipment.

We are not a service organization with paid service providers. Instead, we work for each other and operate as a non-profit social organization. Everyone is responsible for dues, simple household chores, considerate behavior and safe flying.

While we do have activities year round, our flying season runs from the beginning of May to the end of October. FAA certificated instruction is scheduled as available on weekdays for students. To expand our training to weekends, we are searching for additional instructors who meet club standards for fun and safety. As a licensed pilot and club member in good standing, all you need to fly during the week is a call to one of our tow pilots. If you don't own a sailplane, use a Society ship.

Summing it up, the Wisconsin Soaring Society is a social club of pilots, instructors and their families who share a passionate interest in the safe enjoyment and pursuit of soaring flight. Whether we're swirling around a thermal in elegant long-winged ships or cooling down at the end of the day, the Wisconsin Soaring Society provides the kind of economic flying camaraderie rarely found anywhere.